Anaconda Mining Inc.

Anaconda Mining is a gold producer with its flagship property, The Point Rousse Project, on the Baie Verte Peninsula in Newfoundland & Labrador. Looking out to 2020, the company's short term goal is to significantly increase their gold production up to 50,000 ounces per year. Through further project acquisitions in Atlantic Canada which have NI 43-101 resources, and the development of Anaconda's existing projects, they hope to leverage their team's mine building experience and existing Point Rousse Project infrastructure, Pine Cove Mill, port and in-pit tailings facility, to push them towards their long term goal of becoming a 100,000 ounce per year producer.
Link to Anaconda Mining Homepage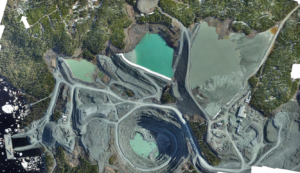 Anaconda Mining became a sponsor of Junior Stock Review on August 28, 2017.
Tell Us:
Have a question, a comment or an experience that you want to share with us, please let us know